"It's your own fault." "Why New Work fails because of ourselves!"
Sounds provocative. It should be. New Work is a topic which have been discussed so often in recent days. But what does New Work actually mean and what steps are necessary to establish new ways of working in our workplace? What is the best way for employees to prepare for the digital age? And above all, which mindset is necessary for this? These and more questions were discussed at the New Work Summit on 02 May at the Mafinex Technology Centre in Mannheim. Numerous interesting keynotes, lectures, workshops, discussions and networking opportunities were offered to shed some light on the dark digital jungle.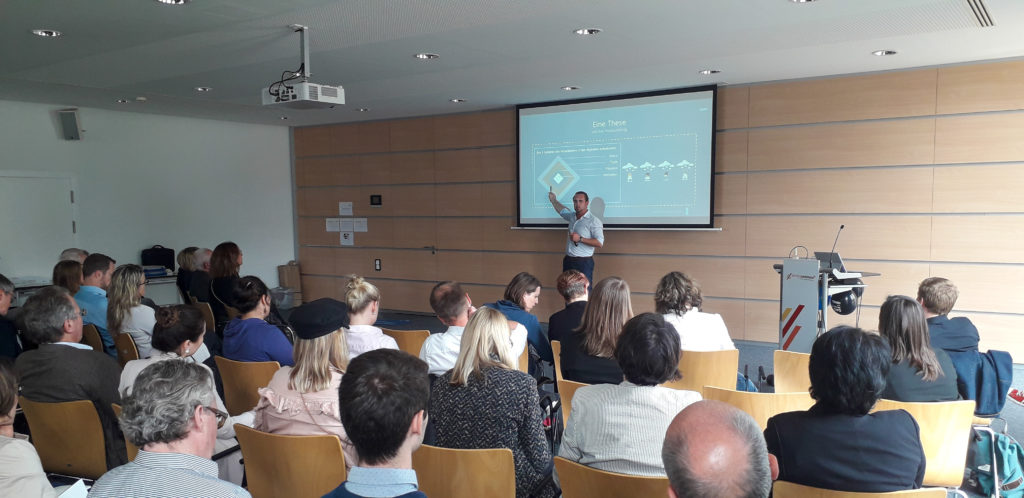 "We need to get away from "we've always done this before."
A clear statement when it comes to change in the workplace. Mark Heyen, one of the keynote speakers present at the New Work Summit, puts forward three simple theses:
– Communication and collaboration are the basis of "New Work" and every efficiency gain – not tools!
– The human being is at the center of this transformation
– Only the human being enables a return on investment
In his lecture he addressed the problems of employees that arise when it comes to restructuring work processes. And he also deals with the solution approaches, which can be, like humans, very individual.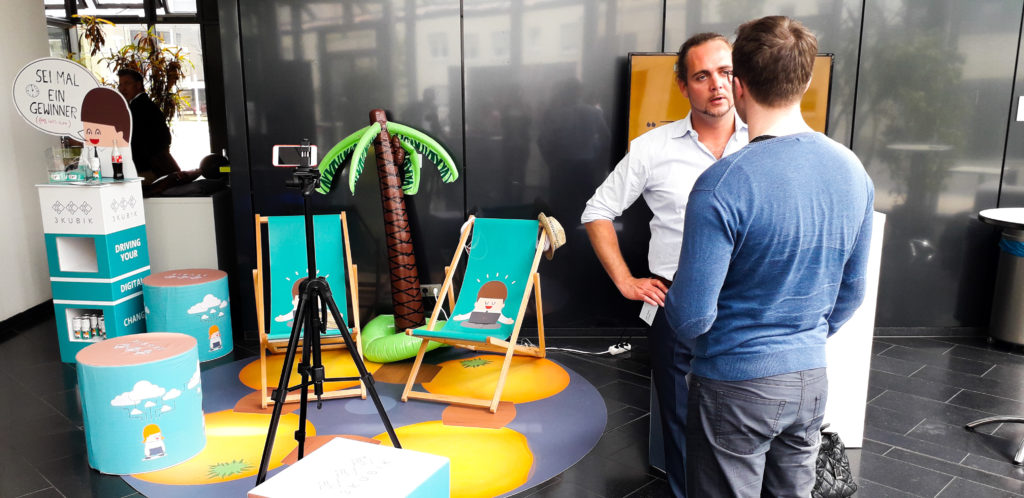 The people's displeasure when it comes to new work and digitization was also evident in the exciting customer discussions at our stand. For many, the added value is simply not clear and this leads to incomprehension. All changes should only be made when it is clear how they will help the company achieve its goals.
"Authenticity, trust, transparency, courage".
These are the buzzwords if you want new communication and more transparent workflows. Share your suggestions and don't sit on the information. This is the only way for your employees to have a say and help you to bring your company forward.
"broaden the digital horizon"
All in all, it was a very exciting day to broaden your digital horizons and make new contacts. There is still a lot to learn and it is a long way to a fully digitized workplace, but with the New Work Summit in Mannheim the first step was taken.